Quality Control
To ensure the highest product quality it is necessary to implement rigorous quality controls. The raw and auxiliary materials entering our production plant are subject to quality control, rejecting all those not meeting the requirements and limits set by our Quality Department.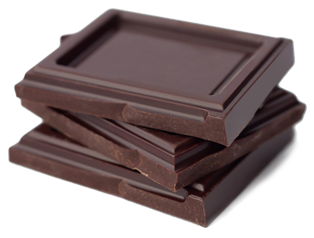 Throughout the production process samples are continuously collected and analyzed in the plant's laboratory. Before reaching the market, finished and packaged products are checked to ensure that they comply with our quality standards and specifications.
At our own laboratory we conduct daily microbiological, physicochemical and organoleptic/sensory analysis on raw materials, semi-finished products and finished products.
For special tests we work with specialized external laboratories.
The Quality Control applied at Moner Cocoa, S.A. ensures that the final products meet our highest quality and safety standards as well as our customers' requirements.

Quality Management
Moner Cocoa, S.A. has a quality assurance system based on the prerequisites and Hazard Analysis and Critical Control Points (HACCP) under applicable law and standards of Codex Alimentarius in all food products derived from the processing of cocoa beans.
Research and Development
Moner Cocoa, S.A. has a R&D team dedicated to develop new formulas for cocoa powder and cocoa butter with different characteristics in order to offer our customers products that best suit their specific needs in terms of market requirements.
Our production plant is built to allow changes in the process and on the various stage parameters. In this way, our technicians are open to new ideas or projects and implement them on an industrial scale for better development and continuous improvement.
Our Technical Department is permanently updated on market evolution, trends and industry up-to-date news to be aware of customer concerns regarding the development of new products.